This feature allows you to share your video and your desktop at the same time.
On the left your can choose the video device you want to use, the video format, increase or decrease the input video size and choose the frame rate: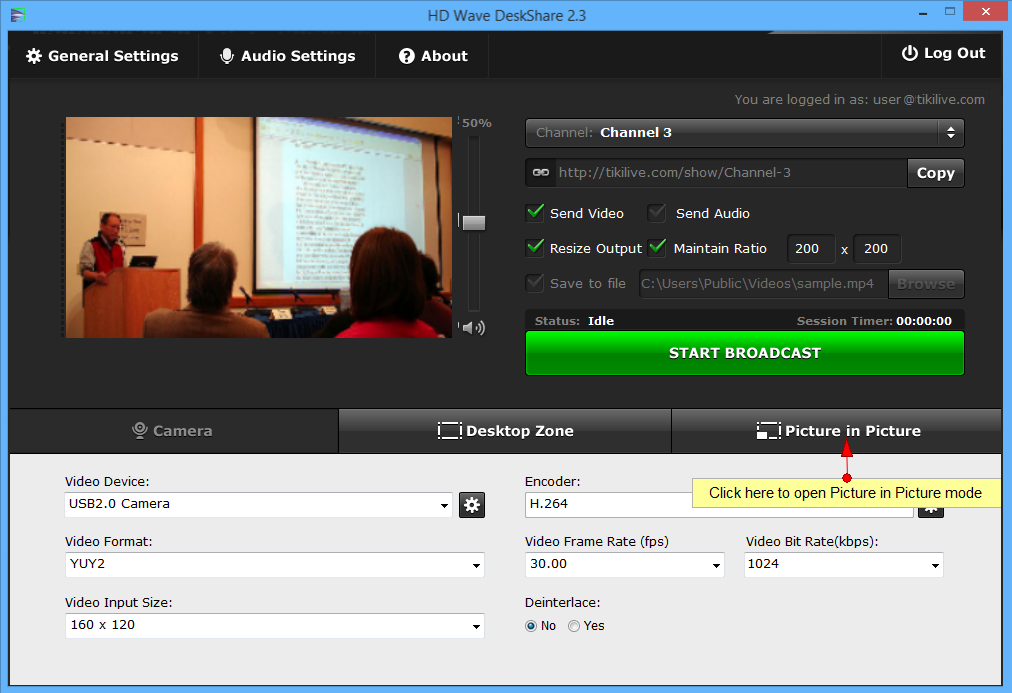 You can adjust the video settings as mentioned in HD Wave DeskShare page and the desktop sharing options as described in Desktop Zone page 개봉박두체 다운로드.
You can move the video source inside the frame and you can drag the horizontal or vertical borders of the frame, to make your picture in picture as big as you want: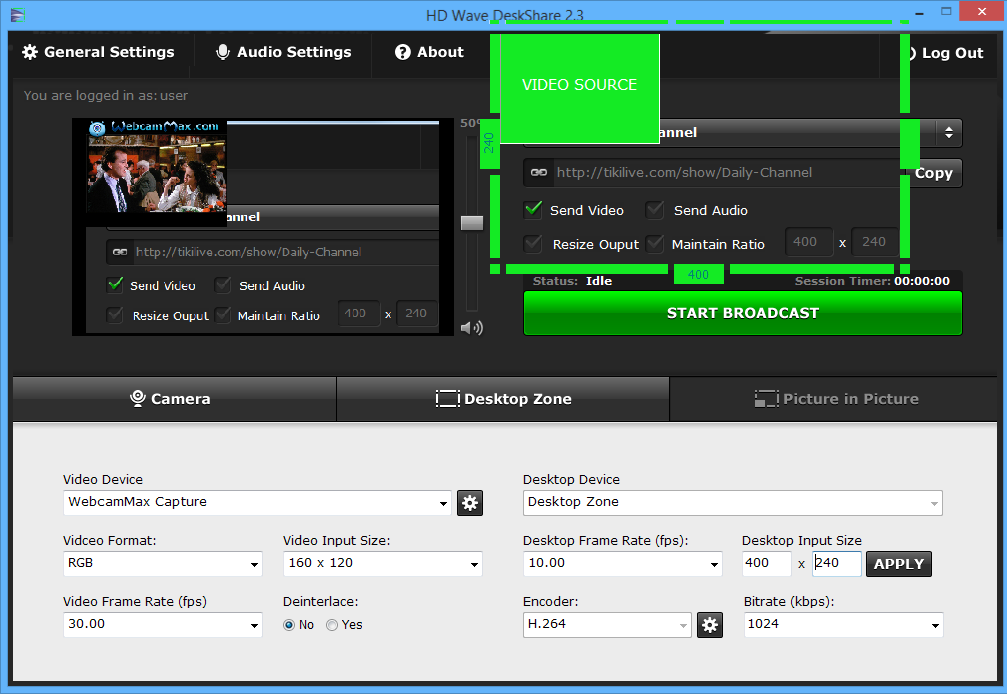 Click Start broadcast after you have customized your options 테마 병원 다운로드.
You can always check the images you're streaming on your broadcasting console.
To stop the broadcast just click Stop Broadcast button download azpr.