The Contact Page Configuration page allows you to set the options for the contact page.
Click on Contact page link, under Settings menu:

Once the page opens you can configure the settings for Contact page: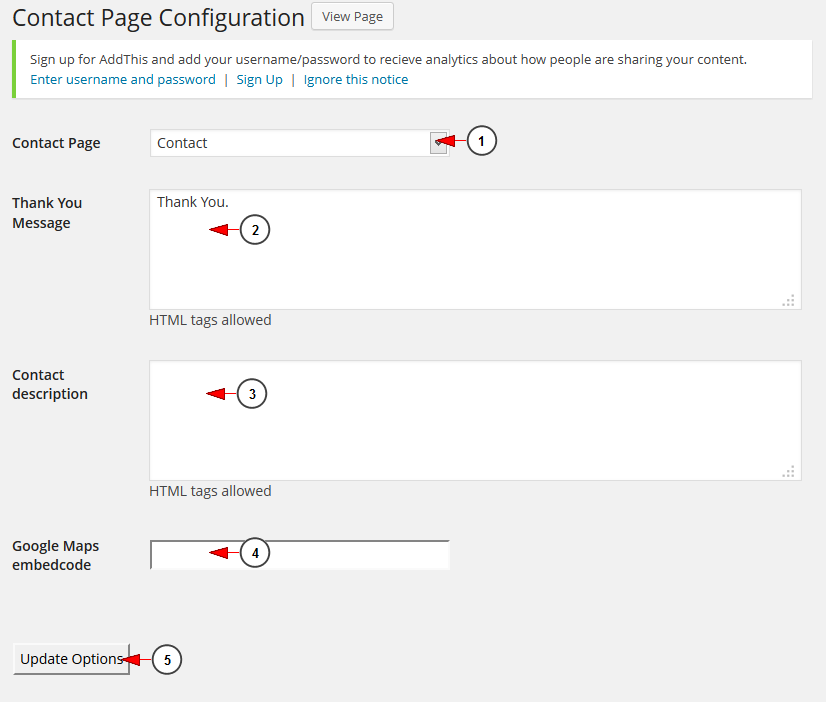 1 Ikarued. Click on the drop-down list to choose a contact page from your default web blog pages. We suggest you choose the contact page as the place where you can be contacted by users
2 Download adobe illustrator cc. Insert a default thank you message to be sent to users after they fill in the contact form.
3. Insert here a description of the Contact page 충북소통메신저 다운로드.
4. Insert here the embed code of a Google map.
5. Click here to update the options you have selected.
Note: for more details on how to embed a Google Map on your WordPress blog, visit the following page http://en.support.wordpress.com/google-maps/ M.B. Mini Download.