A Sound card mixer is the analog part of a sound card that routes and mixes sound signals. This circuit receives inputs from both external connectors and the sound card's digital-to-analog converters dumpit 다운로드.
Note: The Stereo Mix (part of Mixer) is automatically installed by audio card drivers – Realtek card has the Stereo Mix integrated 냥코대전쟁 5.3.0 다운로드. If the user has a Realtek card but the drivers are not installed with Stereo Mix, he will have to go to http://www.realtek.com.tw/downloads/, download and install the latest High Definition Audio Codec 세비야의 이발사 다운로드.
We integrated Stereo Mixer feature into the last HD Wave DeskShare application, allowing users to share their desktop and play different sounds from the sound card combined also with sounds from the microphone Inside Out Dubbing.
In order to activate the Sound Mixer, you need to enable it from the computer: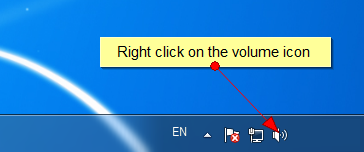 Right click on the volume icon from the toolbar:

Select the Sounds button from the list of volume options, in order to adjust the sound settings: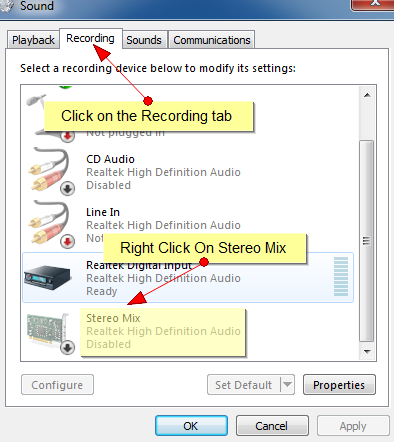 Note: in case you don't see the Stereo Mix in the list of audio devices, it means it is disabled, so right-click on the window in order to select the option to view the disabled devices iPad e-book.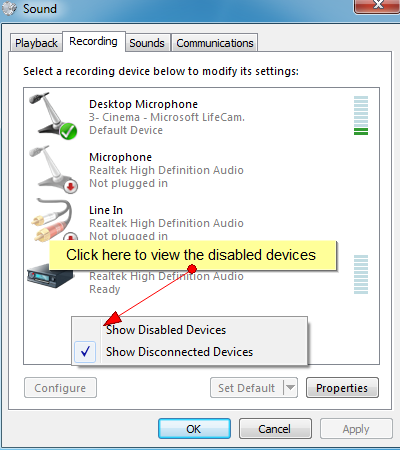 When the Sound Settings window opens, click on the Recording tab on the header and then right-click on the Stereo Mix from the list of audio devices: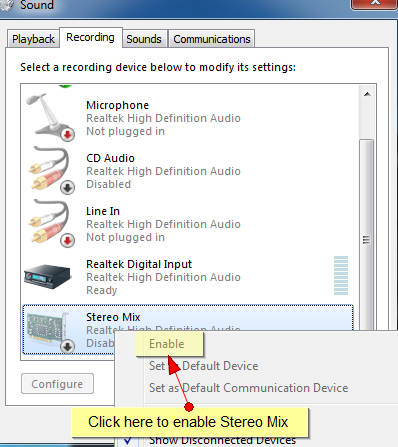 Click Enable button in order to activate Stereo Mix device hp unix.
After the Stereo Mix is activated on the computer, open the HD Wave DeskShare application and click on the Audio Settings button and a pop up window will open, as you can see in the following picture:
1 웹에서 앱 다운로드. Click on the drop down list to select an audio device.
2. Select Mic device.
3. Click here to apply settings Windows 2016 iso download.
All the sounds will pass through Stereo Mixer and you will broadcast all the sounds from your speakers.
Note: in order to test your selection, make sure the volume equalizer moves when you speak 반딧불이의 숲으로 다운로드.